Critical Care Medicine Training Program
Queen's University is proud to offer one of Canada's leading subspecialty training programs in Critical Care Medicine. As a fully accredited program by the Royal College of Physicians and Surgeons of Canada, Queen's offers trainees a rigorous and intensive curriculum, while providing individuals the flexibility to tailor their experience to meet their academic and career goals. Fellowship at Queen's offers all the benefits of a tertiary academic center with world class research and education infrastructure. Moreover, the smaller program size fosters a close, supportive relationship between our faculty and trainees.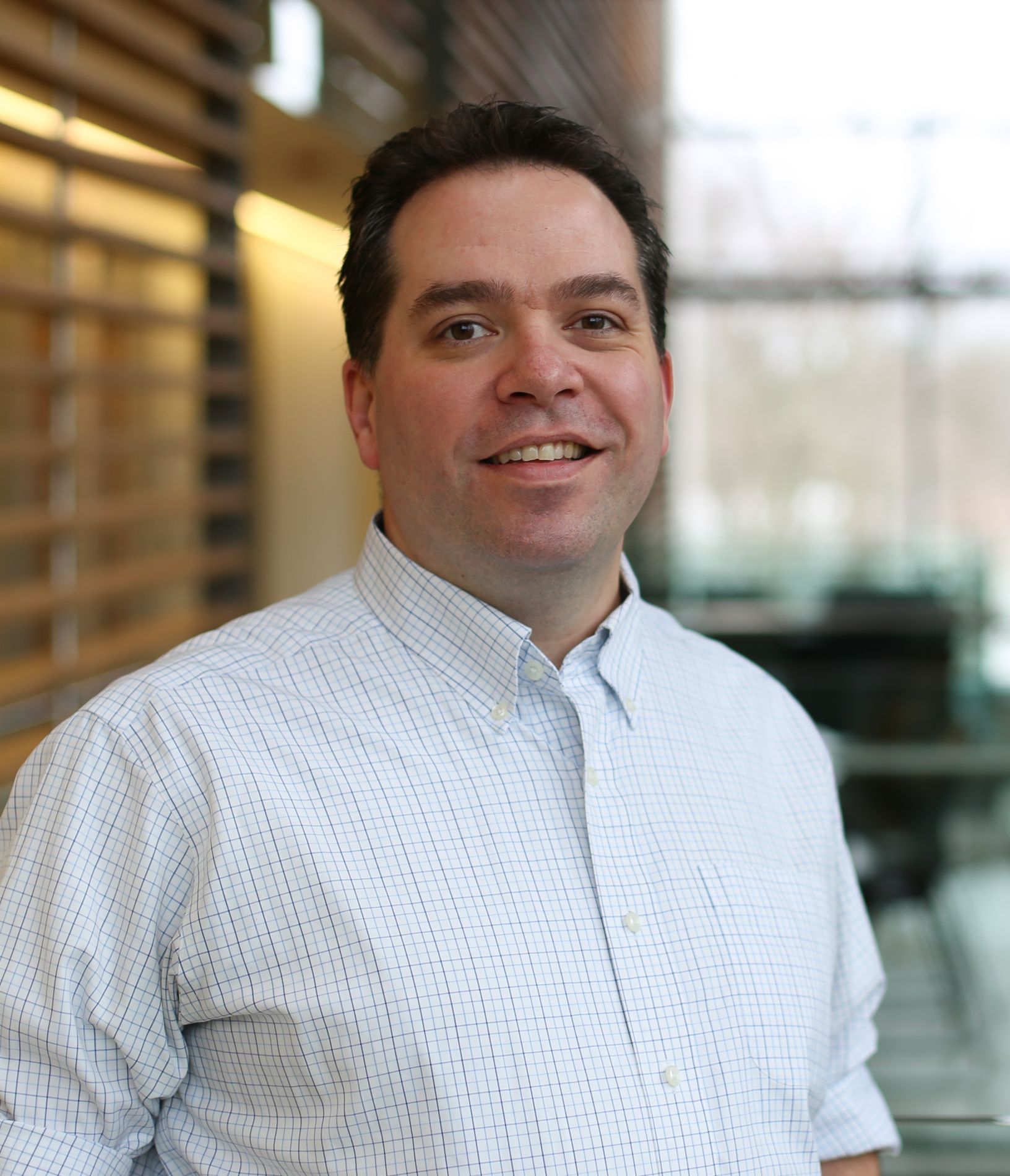 The subspecialty program at Queens attracts stellar trainees from a wide variety of base specialities including Internal Medicine, Anesthesiology, Emergency Medicine and General Surgery. This diversity of expertise is reflected both in our trainees and faculty. It is the blending of talent and sharing of knowledge that provides both breadth and depth to the program. Trainees are quickly integrated into our team of multi-disciplinary providers who share a commitment to teaching and providing outstanding clinical care. Opportunities within our research program to lead and actively participate in clinical studies provide our trainees with a well rounded experience. Graduates of the program have gone on to become national and international leaders in Critical Care Medicine as clinicians, educators, researchers and administrators.
As Queen's University embraces the paradigm shift in medical education toward a competency-based curriculum, the innovative spirit of our faculty has driven our institution to play a leading role in the journey. Our commitment to our trainees is to continue to provide a highly rewarding, intense and comprehensive experience as they transition into a career in Critical Care Medicine. I encourage you to learn more about our program and invite you to contact me to discuss opportunities.
Paul Heffernan, MD, MSc, FRCPC, FCCP
Program Director, Critical Care Medicine
Program Structure
The Critical Care Program is generally a two-year program divided into 26 four-week blocks. This includes thirteen blocks of general adult Critical Care, one block of Cardiac Echo training, one block of Toxicology and one block of Cardiac Surgery ICU. Ten blocks are available for electives and other recommended rotations, allowing residents to customize their training to suit their personal career goals. For some residents, Critical Care training may overlap with the final one or two years of base specialty training; for these trainees the program with generally span three years.
Example of Straight Entry (2 year program)

Blocks

1

2

3

4

5

6

7

8

9

10

11

12

13

First

ICU

ICU

ELEC

ELEC

ICU

ICU

CSU

ELEC

ELEC

ICU-LHO

ELEC

ICU

ICU

Second

ECHO

TOX

ICU

ICU

ICU-LHO

ICU

ELEC

ELEC

ELEC

ELEC

ELEC

ICU

ICU
Program Year

Example of Overlapped Training with Base Specialty (3 year program)

Blocks

1

2

3

4

5

6

7

8

9

10

11

12

13

First

ELEC

ELEC

ICU- LHO

CSU

ELEC

ELEC

ELEC

ICU

ICU

BASE

BASE

ICU

ICU

Second

BASE

BASE

ICU

ICU

BASE

BASE

BASE

BASE

BASE

BASE

BASE

BASE

BASE

Third

ICU

ICU

ICU

ECHO

TOX

ICU - LHO

ELEC

ELEC

ELEC

ELEC

ELEC

ICU

ICU
ICU: Intensive Care Unit, Kingston General Hospital
ELEC: Elective
CSU: Cardiac Intensive Care, Kingston
ICU-LHO: Community ICU, Lakeridge Health, Oshawa
BASE: Rotations in base specialty
TOX: Toxicology



In 2017, Queen's University embarked on an innovative program to transition all training programs to a competency based curriculum ahead of the Royal College Competence by Design initiative. The competency-based curriculum has formalized an approach of graded responsibility and focus on practical acquisition of skills and knowledge that has long been a tenant of our training program. We feel this philosophy will continue to be one of the true strengths of the program as residents continue to achieve a high level of comfort in independent patient care, while enjoying close, collegial relationships with the attending staff.
The curriculum is divided into four phases of training. The "Transition to Discipline" is a short, early introduction to the speciality focused on ensuring comfort with basic concepts, procedures and roles within the ICU. The "Foundations of Discipline" stage occurs in the first large block of rotations and is focused on the development of knowledge of physiology and key critical care concepts. During this stage, trainees supervise patient care by junior trainees with close supervision from attending staff. They assess all consults, admissions and discharges in close collaboration with attending staff.
During the "Core of Discipline" stage, trainees develop competence in advanced technical skills such as bronchoscopy and percutaneous tracheostomy insertion. They take a leadership role in daily team rounds, and participate in the teaching program for junior learners. Supervision by attending physicians gradually evolves into a coaching relationship during this phase.
The final stage is "Transition to Practice" during which residents take on all the roles of an attending physician, including resource allocation and management decision-making. They will supervise and lead patient care in the ICU with the supervising attending physician always available to provide coaching, consultation and discussion.
Research
Research and scholarly activity have been long- identified strengths of the Critical Care Program at Queen's. There is a strong research infrastructure and expertise in the Program, with approximately $1.5 million of annual operating grants and research support provided to Critical Care research projects.
All residents are provided with one week per block of ICU to dedicate towards independent scholarly activity, which may take the form of a clinical research, education, or a quality assurance project. Faculty play an important role in this process, helping residents to establish and complete their scholarly project. Residents receive funding to attend a national or international meeting at which their research is presented.
Critical Care Trainees who wish to pursue a long- term career as a Clinician Scientist may also be eligible to enrol in an advanced academic degree in conjunction with their clinical CCM training, through the Queen's Clinician Investigator Program.
Educational Activities
Residents are excused from clinical responsibilities for one afternoon per week. During these academic half-days, facilitated by faculty members, trainees examine a range of Critical Care topics in-depth, and gain a familiarity with the evidence base behind Critical Care practice. Some half-days are spent in the patient simulation laboratory, where trainees have the opportunity to enhance their Crisis Resource Management skills. Practice written exams also help residents to consolidate their knowledge base. During the academic year, trainees also attend and present at weekly Critical Care Grand Rounds, Morbidity and Mortality reviews, and at monthly Journal Club.
Critical Care trainees at Queen's are provided with a number of resources during their training, including a copy of a recent textbook or an alternative academic resource. Funding is provided for each trainee to attend ACES, ATLS, and ACLS courses, in addition to an annual allowance of $1,500 to attend national or international Critical Care conferences.
Training Sites
Kingston Health Sciences Centrel (KHSC)
is southeastern Ontario's leading centre for complex-acute and specialty care, and is home to the Cancer Centre of Southeastern Ontario. An accredited Level 1 Trauma Centre, KHSC is also the major referral centre for injured patients in the region, and is home to the regional Stroke and Primary Cardiac Revascularization programs. KHSC serves almost 500,000 people through its Kingston facility and 24 regional affiliate and satellite sites. It was ranked in 2019 as one of Canada's Top 40 Research Hospitals by Research Infosource. The intensivist-directed 33 bed ICU at KHSC is located in a new, modern space. In addition, the hospital has a 14-bed Cardiac Sciences Unit and an 18-bed open-medical-model "stepdown" ICU.
Lakeridge Health is a large community hospital corporation serving approximately 600,000 people in the Durham Region at its 5 hospitals in Bowmanville, Oshawa, Ajax Pickering, Port Perry and Whitby. A regional education hub affiliated with Queen's University, Lakeridge Health, Oshawa, has a 25-bed Critical Care Unit and active clinical teaching unit. It is the regional high-volume thoracic surgery center and stroke centre. Lakeridge provides our trainees with unique opportunities and clinical exposures including exposure to transport medicine.
Critical Care Ultrasound at Queen's
Proficiency in Critical Care Ultrasound is an invaluable skill for the intensivist and is a core competency of adult critical care medicine training. Queen's University offers a comprehensive critical care ultrasound training program with didactic sessions (half-days), monthly image review rounds, a mandatory one-month critical care ultrasound rotation, and longitudinal quality assurance and feedback provided by our local POCUS champion Dr. Hailey Hobbs.

Archiving software (QpathE) is used to save and report point-of-care ultrasound studies throughout training. This software allows for anyone in the circle of care to see your studies and reports, and also offers a way to track portfolio development during your critical care training.

Kidd-2 ICU has 2 Sonosite EDGE 2 Ultrasounds. In addition, there are a multitude of other ultrasounds connected to the QPathE archiving system throughout the hospital. Resuscitative TEE exposure is available in one-on-one simulation sessions and exposure to the cardiac surgery OR.

Resident feedback on the ultrasound training has been positive, and Dr. Hobbs works with fellows individually to meet specific educational goals while on their ultrasound rotation. Here is some feedback from one of our fellows:

"Over the course of a month the quality of my scans increased each week, and my ability to use them to make decisions similarly improved. I was somewhat sceptical of the actual utility of ultrasound for decision making, but my block really made me a believer. Improvement in POCUS really needs deliberate practice and an expert mentor and we're extremely lucky to have that within our program."


How to Apply
Application to the two-year subspecialty program in Critical Care at Queen's is coordinated through the Medicine Subspecialty Match (MSM) offered by the Canadian Residency Matching Service (CaRMS). Applicants to the match must generally be in their be in their final year of Canadian residency training in Anesthesiology, Emergency Medicine, Cardiac Surgery, or General Surgery, or must be in their third year of a Core Internal Medicine residency. For complete details on eligibility and on applying to the Queen's CCM Program through the MSM, visit www.carms.ca.
Candidates wishing to apply for CCM training overlapping with their base specialty training in Anesthesiology, Emergency Medicine or General Surgery must have completed at least three years of residency prior to entry into Critical Care. Overlap training is usually restricted to trainees from Queen's University residency programs, but applicants from other centres may be considered in some circumstances. Overlap training requires the consent and recommendation of the base specialty training program director, and interested applicants should contact the Critical Care program director directly to discuss application requirements and procedures.
Entrance to Critical Care training from other specialty programs is possible, but must follow completion of primary specialty training and candidates must meet the eligibility requirements set by the Royal College of Physicians and Surgeons of Canada Specialty Committee in Critical Care. Such applications are considered on a case-by-case basis, and generally require significant advance planning on the part of the trainee to ensure that entrance requirements are met during base specialty training.
International physicians wishing to pursue Critical Care training at Queen's University must be fully sponsored and funded for such training by their home government. Interested applicants should contact the Queen's University Postgraduate Medical Education office for information on eligibility and application procedures
Information for Prospective Residents
We will be interviewing candidates on September 19 & 20, 2023 via Zoom.
A virtual Town Hall will be held on September 11, 2023 at 6:30 p.m. where you will have an opportunity to hear a presentation about our program as well as ask questions of our faculty and current residents.
Please contact criticalcaremedicine@queensu.ca with any questions.
Hear from our Trainee
Alisa Lagrotteria, PGY5 (Current Resident)

Why Queen's?
Choosing a fellowship program is a big decision, and finding the right fit is essential for a fulfilling and successful experience. The heart of Queen's Critical Care program is its people. The team you will work with, learn from, and collaborate with have made such a significant impact on my growth as a critical care physician. The warm and supportive team culture, where mentors are not just teachers but also genuinely invested in your development and career-goals is a compelling reason enough to consider Queen's. The single-unit model also stands Queens' apart from other programs for its distinct advantages. For me, I thrive in collaborative environments, enjoy learning from various medical/surgical disciplines, and appreciate the camaraderie that comes from working closely with a team. The diversity of patients and cases all in one unit has provided me the opportunity to learn from a wide variety of conditions. It has also honed my adaptability as a physician, as you learn to manage cases that might not fall neatly into one specialization. Beyond the medical aspect, the city of Kingston aligns with any type of lifestyle preference – from the athlete, to the foodie, to the outdoorsman. Kingston truly has something for everyone.
Best thing about fellowship?
The call structure. Our program has a unique call structure that consists of a week of night float with two 24-hour shifts over the weekend and night coverage from 4pm to 7:30am during the week. This model prioritizes both professional development and personal well-being, making it a standout feature of our fellowship program. This setup accelerates our learning by giving us the independence to step up and own our roles in patient care.
After all that hustle, we finish with an academic week. It is a welcomed 'pause' after non-stop action. It provides you the necessary time to reset and recenter. Be it delving into research, pursuing other learning objectives, reconnecting with the world outside of medicine, or doing absolutely nothing at all– this week is yours to create and enjoy.
There are many research opportunities at Queen's – whether it be developing a clinical trial, engaging in retrospective research, or conducting a systematic review. My research project involves evaluating the perspectives of oncologists and intensivists towards the care of critically-ill cancer patients. I hope to uncover a deeper understanding of how these different specialties perceive and approach the care of critically-ill cancer patients, in pursuit of informing medical practice and improving patient care at the critical care-oncology interface.
I hope to forge a balanced practice in critical care within a center that cares for cancer patients. Having undertaken additional ICU rotations within regional oncology centers, I've gained a wealth of hands-on experience and an understanding of the nuances that characterize critical care within the oncological population. The challenges and dynamics faced by patients battling both cancer and critical illness are uniquely complex, and a niche that I hope to explore more as part of a subfellowship in Oncological Critical Care.
As I envision my future practice, I can't help but feel a deep sense of gratitude for the tailored experiences and education that the Queen's program has provided. Its not just about learning; its about a transformative journey that has prepared me to be a competent and compassionate practitioner equipped to thrive in the demanding landscape of any ICU.