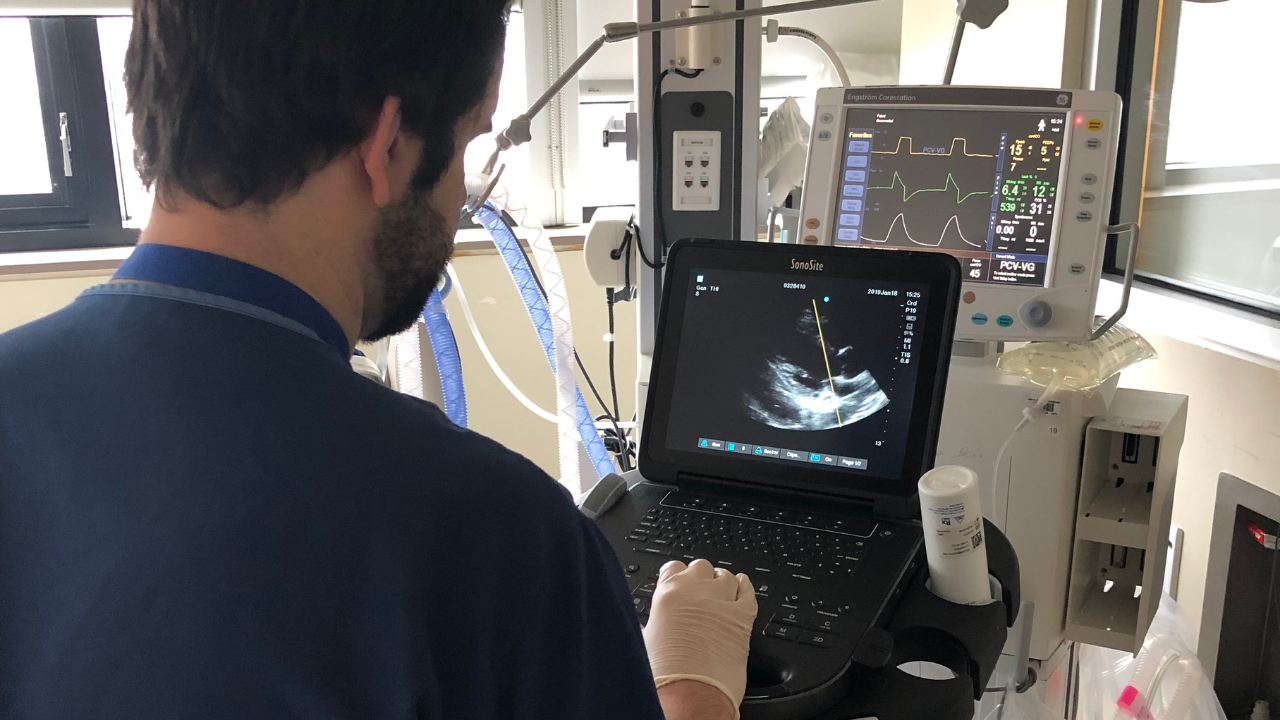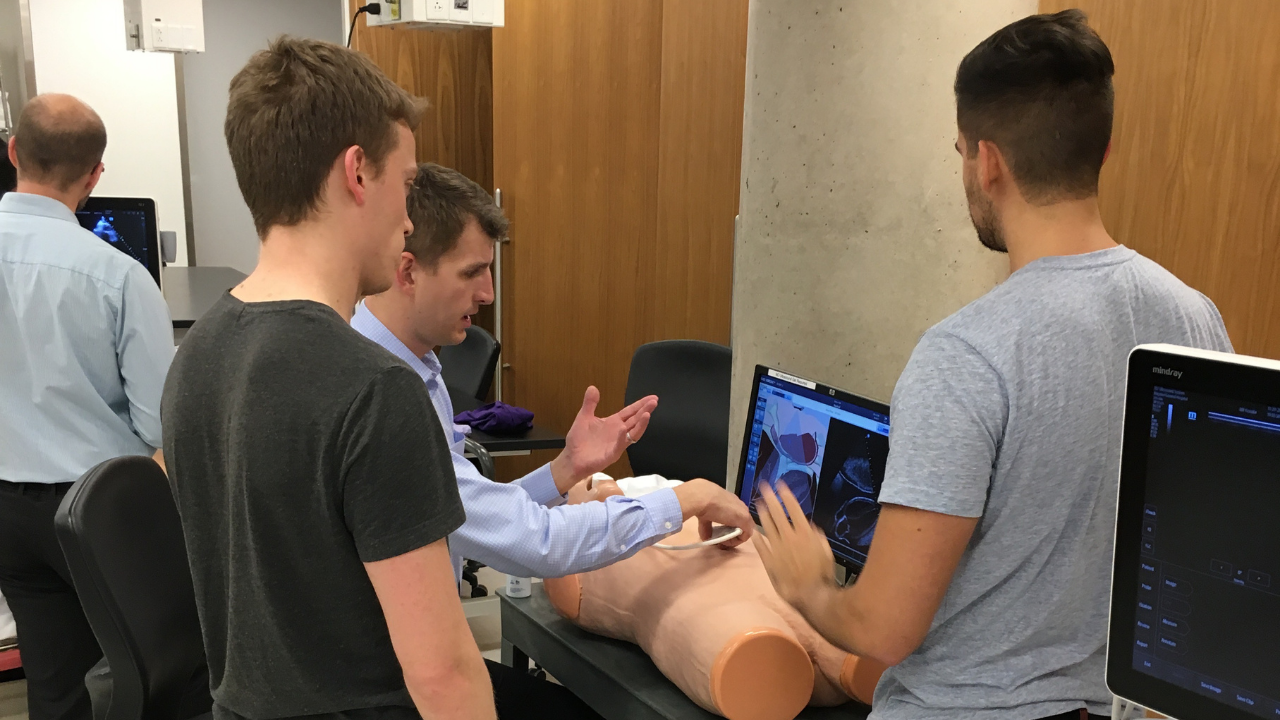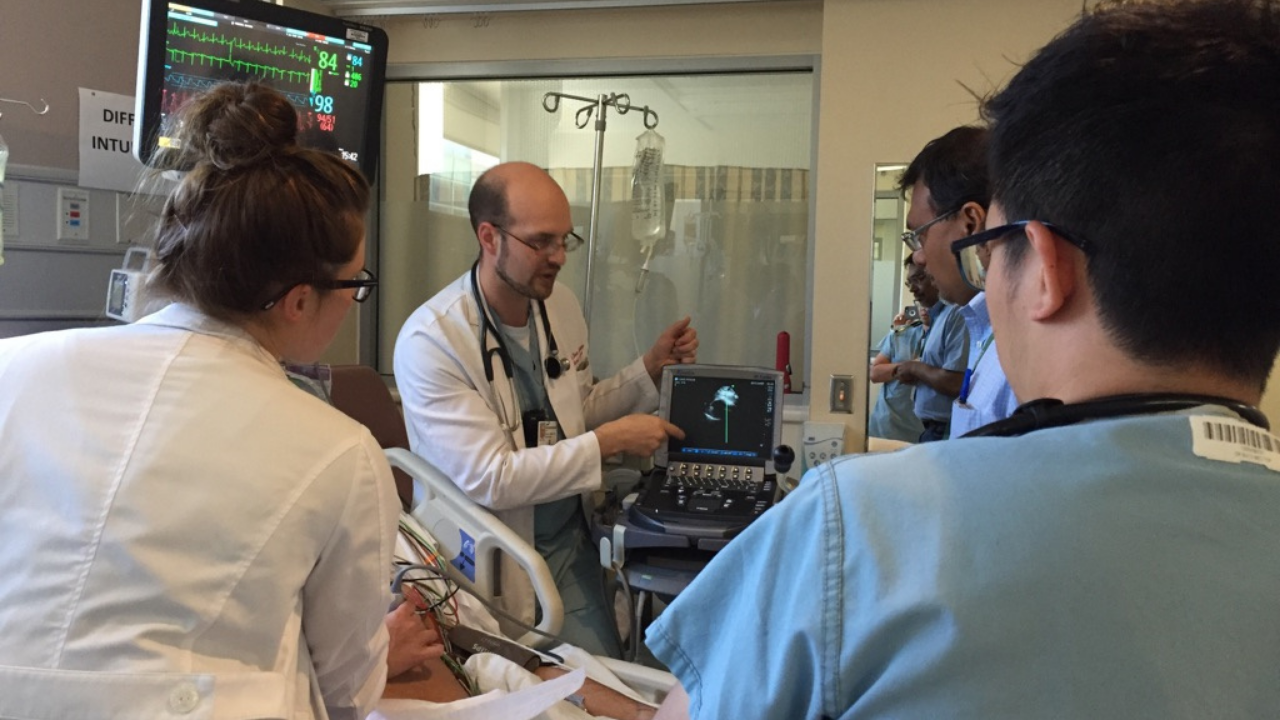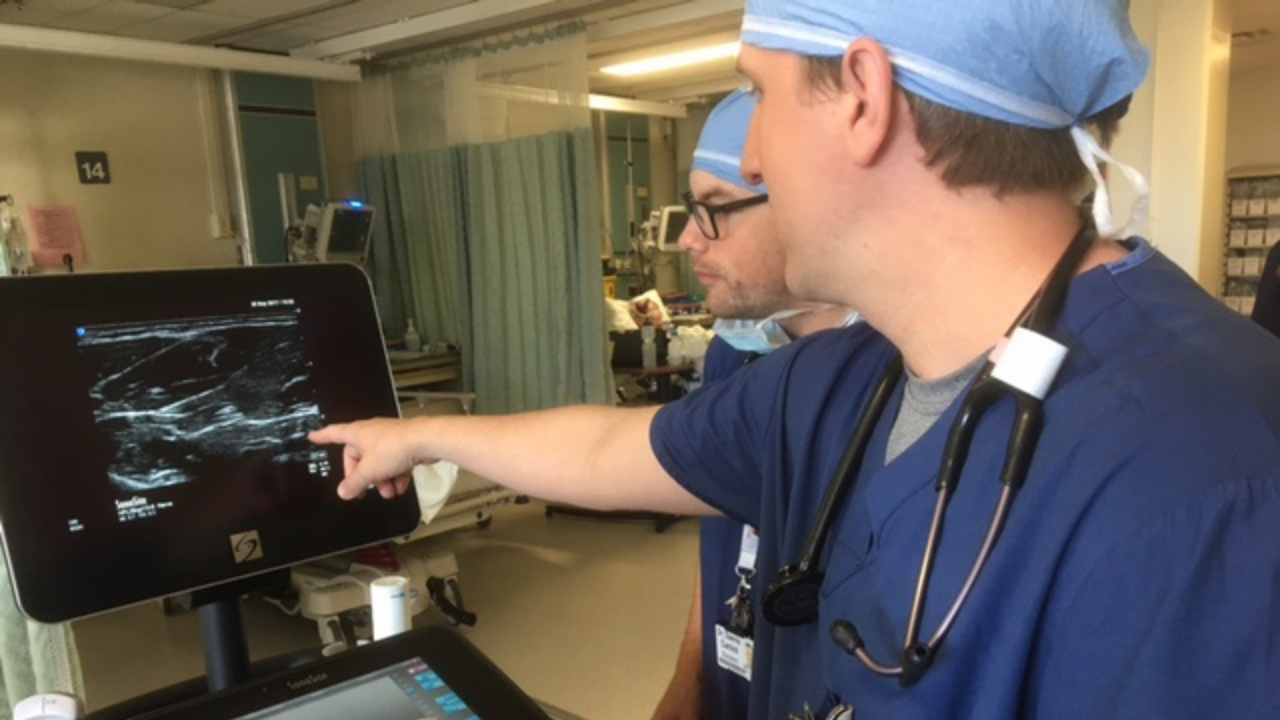 Point-of-care ultrasonography (POCUS) has become the standard of care for timely and accurate evaluation and treatment of acutely ill patients. All disciplines require mastery of basic POCUS, and each provider group has command of POCUS applications more specific to their discipline. By leveraging the expertise of these different educators, the POCUS fellowship program at Queen's provides learners with training in the true breadth of POCUS applications. This comprehensive, multidisciplinary model is unique among other POCUS training programs in Canada
POCUS fellowship training at Queen's focuses firstly on mastery of the fundamental aspects of CCUS: image acquisition, image interpretation, and clinical integration of a variety of different acute care POCUS studies. Once these skills have been acquired, the remainder of the fellowship is dedicated to learning how to manage a fellowship training program, run courses, interact with biomedical engineering and industry, and providing quality assurance and feedback to junior learners. Graduates of this fellowship training program will be well equipped to become national leaders in POCUS education and research.
This training will be delivered collaboratively through exposure to the use of POCUS in Critical Care Medicine, Emergency medicine, Anesthesia, and Internal Medicine settings, and is available to applicants from all disciplines who care acutely ill patients.
Royal College certification in any primary specialty providing management in the acute care settings, or College of Family Physicians of Canada certification, or equivalent.

OR

Eligibility for the Royal College certification examination in any primary specialty, or eligibility for the College of Family Physicians od Canada certification examination.

OR

Registration in a Royal College-accredited residency program in emergency medicine or general internal medicine with a minimum of three years of training and at least 2 months of training in an intensive care unit setting 
AND
Completion of at least one month of dedicated training in point-of-care ultrasound as a rotation or proof of equivalent cumulative experience in the fundamentals of point-of-care ultrasound throughout training 
Demonstrable interest in point-of-care ultrasound with AT LEAST ONE of the following:

- Career plans to actively incorporate ultrasound into clinical practice

- A planned career in clinical research, medical education, or healthcare quality improvement, where a POCUS will be the focus of future scholarly work.

- Medical education experience or expertise

- A track record of success with research projects, successful grant applications, publications, etc. (ultrasound or otherwise).

- Medical Leadership experience, or an interest in medical leadership or medical innovation
Interested applicants are encouraged to submit the following by October 8th the year before they wish to begin POCUS training (Which would usually start July 1st the following year):
Their curriculum vitae (CV)
A letter of intent that includes:

Why they wish to pursue special training in point-of-care ultrasound
A description of the scholarly deliverable they hope to complete during training

Three letters of reference. Reference letters from the current program director will NOT be accepted.
To submit an application, or for more information please email POCUS@queensu.ca