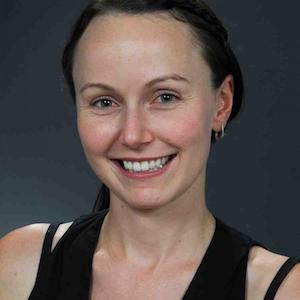 Queen's Inaugural POCUS Fellow!
2021 is off to an exciting start, with the launch of the Queen's University Point-of-care Ultrasound Fellowship.  This collaborative effort between POCUS educators from the Departments of Critical Care, Emergency Medicine, Anesthesiology, and Internal Medicine aims to raise the profile of POCUS within Queen's and KHSC and is a first-of-its kind fellowship program where fellows will gain experience and training in the complete breadth of POCUS across these acute care specialties.
We would like to introduce everyone to our first-ever Queen's University Point-of-Care Ultrasound Fellow - Dr. Sarah Maxwell.  As the trailblazer for this fellowship, expect to be seeing Dr. Maxwell throughout the hospital performing point-of-care ultrasounds, and soon-enough teaching others to scan as well! We are very thrilled to have her join us! Please see her photograph and biography below. 
Dr. Maxwell graduated from the University of Toronto medical school and completed her residency in Anesthesiology at Queen's University in 2020. She is excited to be the inaugural POCUS fellow and would like to use her POCUS training to improve patient care in the perioperative period and focus on ultrasound guided regional anesthesia. After her fellowship, she is interested in translating skills learned to be an educator for all things POCUS for trainees at Queen's University.
The POCUS Fellowship/QSONiC Team!