Dr. Hailey Hobbs
MD, MScHQ, FRCPC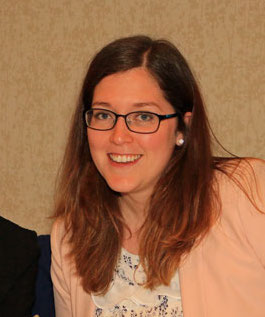 Position(s)
POCUS Program Director
Assistant Professor
Critical Care Medicine
Contact Info
---
Dr. Hobbs began her training at Laurentian University where she received her Bachelor of Science from Laurentian University in 2008.  She then completed her Doctor of Medicine at the Northern Ontario School of Medicine in 2012.  Between 2012 and 2017, Dr. Hobbs completed her residency training in Internal Medicine at Dalhousie University, followed by Critical Care at Western University. In 2018 Dr. Hobbs completed a Critical Care Ultrasound fellowship at Western University and has testamur status with the National Board of Echocardiography in Critical Care Echocardiography. She also received her Master's degree in Healthcare Quality Risk and Safety from Queen's University in 2019.
Dr. Hobbs joined the Department of Critical Care Medicine in 2018 and has worked to establish an interdisciplinary point-of-care ultrasound group at Queen's as well as a critical care ultrasound longitudinal training program with a one-month intensive critical care ultrasound rotation for adult critical care medicine trainees at Queen's University. In addition, she represents Queen's University as faculty and co-director for numerous critical care ultrasound training courses nationally.
Within the department of critical care medicine Dr. Hobbs also acts as the patient safety and quality lead physician.  She is one of the chairs of the critical care quality and safety team and has an active role in quality improvement projects in our ICU.